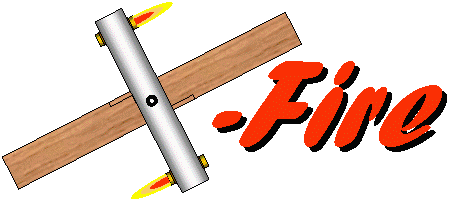 "X-Fire" is pronounced crossfire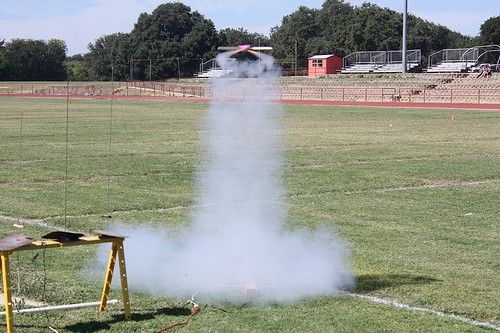 18 mm X-Fire lifting off on two C6-3 motors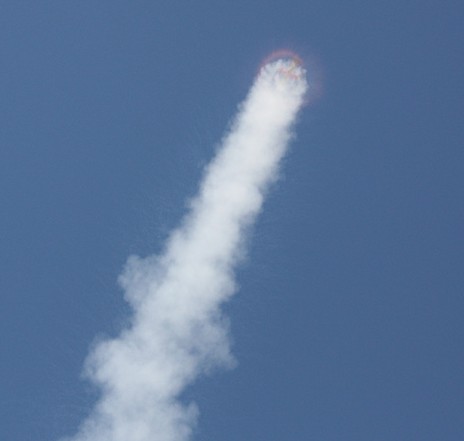 18 mm X-Fire near apogee on two C6-3 motors

Specifications: Wing span: 13.25 inches, Weight: 1.2 oz (34grams)
Recommended motors: A3-4T, A10-0T, A10-3T, A10-PT

Specifications: Wing span: 18 inches, Weight: 2.5 oz (70 grams)
Recommended motors: Estes B4-2, B4-4, B6-0, 2 & 4, C6-0, 3 & 5


The X-Fires use two motors for a unique and exciting, high performance flight. With their balanced, symetrical design, they are one of the safest forms of cluster rocket possible. Even if one of the motors fails to ignite the X-Fire will fly normally just not as high. No land sharks or lawn darts with this rocket. During descent, the X-Fires auto-rotate to a safe, gentle landing.
The X-Fire kits are constructed from the highest quality
Basswood
sheets, Poplar dowels and
LOC Precision
tubing. Their simple and robust construction means they will continue to fly long after other rockets have been retired. Launch preparation is super simple, just insert the motors and launch! These rockets fly very well even in windy conditions and always land close to the pad.
Each kit is complete with all materials needed except glue. They come with 3 pages of clearly illustrated instructions and can be built in a single evening using ordinary craft tools. These kits are recommended for experienced modelers who will appreciate their unusual construction and flight characteristics
As with all clustered rockets, care must be taken to ensure that both motors ignite simultaneously. The X-Fire requires a
strong launch pad
with a short 1/4" rod. Instructions for building a suitable pad out of readily available materials are included with the kit and also
shown below
.
Plans for DIY Monocopter Launch Pad
The launch pad for monocopter should be sturdy and fixed firmly to the ground. Never attempt to launch the Helix from a standard launch pad with a long launch rod. A suitable launch pad can be constructed from the following materials:
4 - 2x4s, three, 18 inches long and one, 36 inches long. The lengths need not be exact.
1 - 4 inch long, ¼-20 carriage bolt and 3 nuts
6 -3 inch long wood screws.
Drill a 1/4" hole in the middle of one of the short 2x4s. Insert the carriage bolt into the hole and secure it tightly with one of the nuts. Attach the long 2x4, perpendicular to the bottom of the short one with two wood screws. Attach the two remaining short 2x4s to the opposite ends of the bottom of the first short 2x4 with two wood screws each. Thread the two remaining 1/4-20 nuts on the bolt and use them to adjust the height of the rocket above the pad.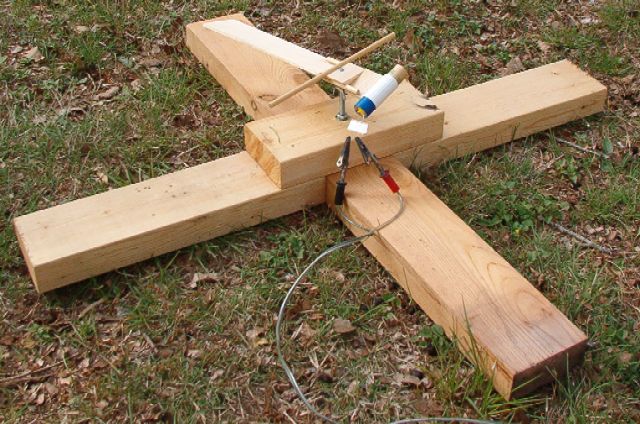 The
Dragonfly
monocopter on a monocopter launch pad suitable for X-Fire kits
The products on this website are copyright protected.
Copying, cloning and any other reproduction is strictly prohibited without permission from
Art Applewhite Rockets
Copyright © 2011